From July to September 2022, Regen Brisbane / meeanjin , in partnership with QSEC (Queensland Social Enterprise Council), hosted a series of webinars and discussions to provide an opportunity for people in Brisbane and SEQ to hear about plans for Brisbane / meeanjin relating to the 2032 Olympics, to share ideas and find ways to influence processes going forward, and to devise ways to create a regenerative Brisbane beyond the 2032 Olympics.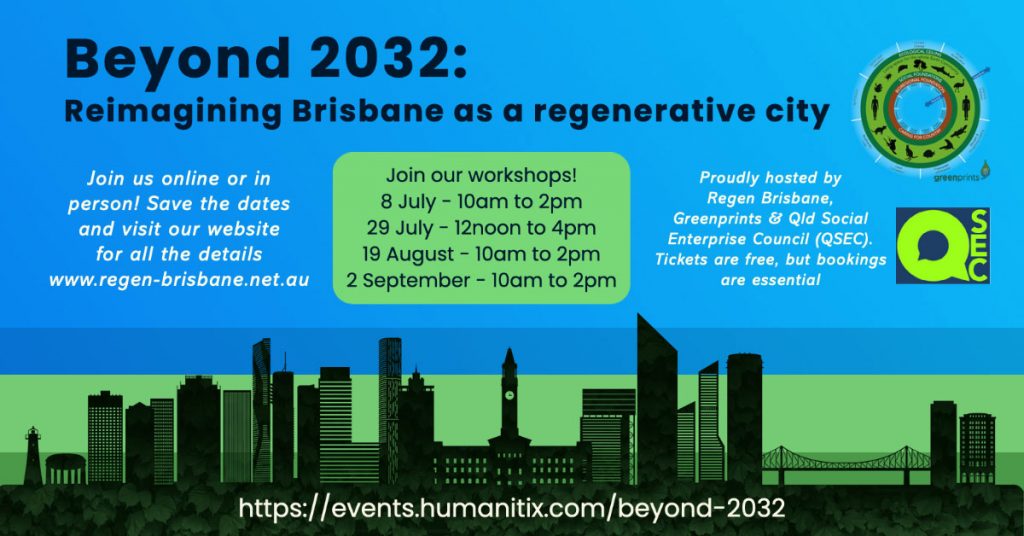 See the recordings from the Beyond 2032 event series here.
See the Regen Brisbane / meeanjin events page for information about upcoming events and past events.