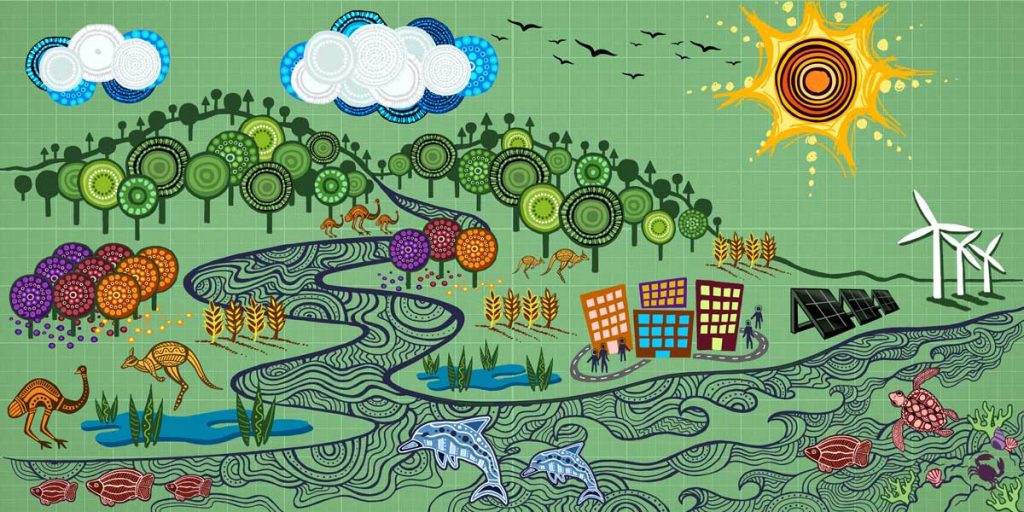 Regen Brisbane/Meeanjin is using the Greenprints approach as the 'underpinning scaffolding' for our work, to help us gather the information we need to develop regenerative scenarios and action plans for Brisbane.
The Greenprints initiative has been created by the Australian Earth Laws Alliance, and it:
has been designed as a comprehensive system to help communities, organisations and governments create regenerative societies and thrive within healthy ecological limits.
provides a practical, step-by-step approach to help people understand both the big picture and the small details, of how to transform our societies and thrive within our ecological limits.
is an Australian-designed approach, that aims to be accessible to anyone. It demystifies and connects the many varied concepts, models and methods that can be used to create sustainable and regenerative communities, organisations and societies.
cuts through jargon and outlines a step-wise approach to creating systems change and governance transformation at any scale.
For more information about Greenprints, please visit www.greenprints.org.au
To see how Regen Brisbane is using the Greenprints approach, please watch the video recordings from the Launch event.